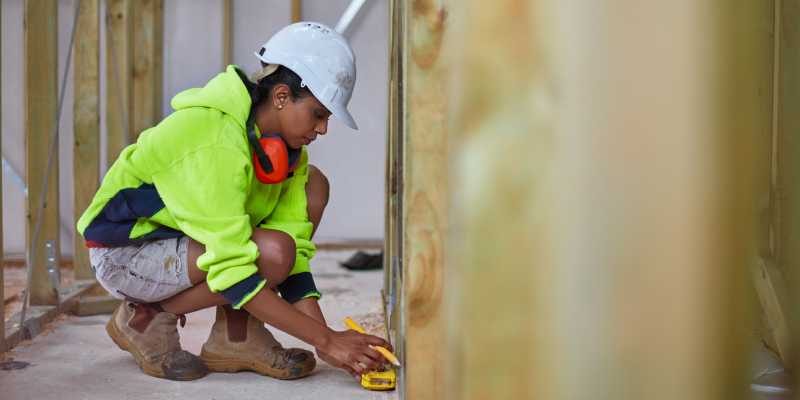 New Zealand has a major skill shortage in the trades. It also has many capable women who could be part of the solution, writes Fiona Clark.
Last year Covid-19 contributed to more than 20,000 women losing their jobs in New Zealand1. At the same time our booming building and construction industry is now experiencing a significant shortage of workers across the country. The question is: could both these issues be addressed in tandem?
On a practical level, trades companies need staff, and there are extremely capable women out there requiring jobs – women who have transferable skills and can be part of the solution. For employers it's a great time to think differently about who they employ, and how they can attract the best person for the job2.
Opportunity is plentiful if you look at the numbers – only around 13 percent of the construction industry workforce are women, and just 2.5 percent of tradespeople are women on the tools or in apprenticeships.
The government has provided $320 million to support the industry with its targeted training and apprenticeship fund3. So with this in place, how can more women be attracted to the trades?
How can we give more women the opportunity to retrain and build long term careers?
In researching this story I approached a number of women in trades directly to hear their personal experiences. I have met amazing women from all over New Zealand – from young apprentices to key industry suppliers, and to those in management roles. Experience in the trades industry range from a few months up to 30 years – from 'on the tools' to management and strategic roles. I'm grateful for their thoughts and contribution, which has provided important insights and great context for the changes happening in the industry.
Changing times
The trades industry has always been male dominated, but times are changing whether people are ready or not. Many employers may never have considered employing a female tradesperson. Others see the opportunity and are actively seeking out women for apprenticeships.
However, there have been hard-working women engaged in the industry for years who have seen the changes and understand the benefits of having more women on job sites.
Ellie Porteous, managing director of GJ Gardner Homes NZ, remembers that early in her career, she would often be the only female in the room at meetings, and it was frustrating to be treated differently. Ellie has been instrumental in building the company to the point where up to 50 percent of GJ Gardiner franchises have women in lead roles. The company employs on merit and has women skilled in drafting, as estimators, construction supervisors and salespeople.
Good for business
The major benefit of more women in the trades is simply that it's good for business.
Whether it is residential or commercial work, women add value for both clients and business. They bring a different skillset to a company or building site, and this offers many benefits. Seek feedback from employers and you'll hear words such as 'reliable', detailed', 'problem solvers', 'organised', 'customer focused', 'innovative', communicative, 'mature' and, above all, 'they leave a tidy site'!
Residential clients, in particular, enjoy having female tradies on site, and women often report they feel more comfortable having them in the house. (Note: women also make up to 80 percent of home purchasing decisions, so this is an important customer base for businesses.)
On occasion, attitudes can be slow to change amongst male clients, with some having difficulty adjusting. Young female apprentices have been on the receiving end of comments such as: "Are you here working with your Dad today?", "Oh I'm not too confident about seeing women building", and "Shouldn't you be at home working in the kitchen?"
(That last comment drew a response from one female plumber, who replied: "I am working in the kitchen, but fixing taps rather than making sandwiches!"
Thankfully these comments are rare and far outweighed by clients who react positively.
Today customers can proactively select a business because there are women in the team. Colleen Upton, general manager of Hutt Gas and Plumbing, states that "some clients specifically request our female plumbers and we have multiple women within the business."
Colleen is passionate about encouraging women into trades, and has been an important part of the progression of change during her 30 years in the industry. She remembers one female apprentice they hired eight years ago who had approached 25 different companies, without even getting an interview. That apprentice is now one of their senior team.
Meeting the challenges
Change brings challenges, and it's not always easy working in a male dominated industry. Many women feel compelled to work harder and prove themselves more than their male counterparts. They must be mentally strong as well as physically fit to survive.
They have to be prepared to do the mundane jobs, and not show emotion. Just 'suck it up' and get on with it. Other challenges include the lack of a separate toilet on site, or perhaps just access to a toilet full stop.
So how can more women be encouraged into trades?
It requires raising awareness and increasing visibility of women in the industry. As Colleen Upton states: "What you can see, you can be."
The problem is, a lot of young women leaving school don't even consider a career in the trades, and in some cases are being actively discouraged by teachers or career advisers.
What's needed is more role models coming into schools to explain the career pathway – to point out that you can make good money and there are great opportunities long term.
There are many roles available across the trades, and opportunities to use transferable skills in different areas of the industry.
As Michele James, national light commercial sales manager for Bunnings explains: "We encourage anyone considering a career in trades or trade retail to give it a go, because it's an exciting environment to work in. There's so much opportunity to grow and learn and you can go far in this industry."
Bunnings offers its 'Grow My Career' leadership programme to help develop women leaders.
Where to start
If you employ staff, think differently about who might be the best fit for the job. There are many benefits to considering female apprentices. Contact your ITO to find out what support is available.
If you know someone thinking about a future in trades, a friend or family member perhaps, encourage them to find out more. There's also support available from organisations such as Women in Trades and the National Association of Women in Construction (NAWIC).
If you're a woman considering the trades, the advice from all the women within the industry I spoke to was a resounding 'Go For It!'
Hiring women for the trades won't totally solve the industry skill shortage, but it can certainly be part of the solution.
Thanks to the following for their contribution: Ellie Porteous, MD GJ Gardner Homes NZ; Colleen Upton GM Hutt Gas and Plumbing; Michele James National Light Commercial Sales Manager, Bunnings; Aimee Taia, Electrical Apprentice, Sirrom Electrical; Sarah Kirk, Electrical Apprentice, Whanganui Franchise for Go Fox Electrical & Plumbing; Kyndall Lau-Seu, Building Apprentice, G.M Builders; Rosie Black, Electrical Apprentice, South Waikato Franchise for Go Fox Electrical and Plumbing.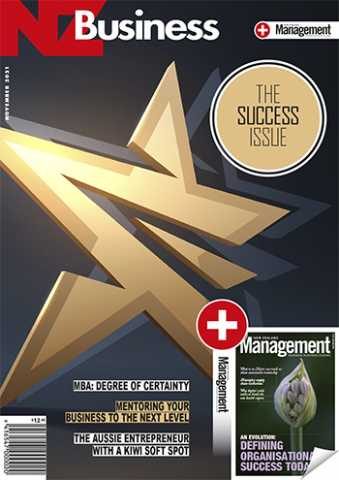 Article written by Fiona Clark and featured in NZ Business Magazine Success Issue 2021