Latest BreakThrough Business Report – '10 Fast Ways to Get New Clients NOW!'
Tired of working long hours and not making decent money in your business?  Know you could be doing better – but now sure what to do or how?  Hoping that this year will be better than the last?
Then download our latest FREE report (valued at $47) and take the first step to new results in your business.
We know that Business is hard enough – we don't need to make it any harder!
The more companies I work with, the more I believe this to be true. There are smarter and easier ways to grow businesses and achieve success.  As a business owner myself, I've spent many years learning and gaining a wealth of knowledge from working with many companies, and other successful entrepreneurs, so now it's time to share some of the secrets to success with you.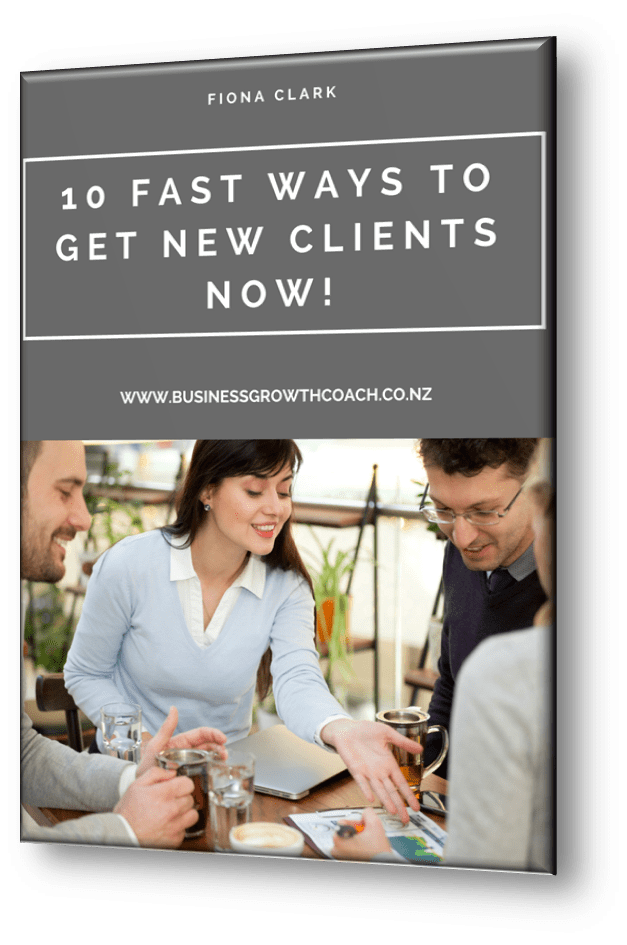 The clever strategies, tips and techniques I'll be sharing with you, are our top ten strategies to get NEW clients NOW – over half of which are LOW COST. These strategies are proven to work for small businesses in New Zealand and have helped many of our clients.
These simple strategies WORK, – and help you get the results you want, while still running a busy business.  So download the FREE report (valued at $47) and start making a difference to your business TODAY.
Receiving the free report will grant you inclusion in the complimentary BreakThrough Business Solutions monthly eNewsletter – packed with great tips and hints for small to medium businesses.
Enter your details below to get your FREE ebook Now!