We specialise in Marketing Consulting that helps to generate more clients, so that when cashflow is tight, you don't cut your makreting – you do it better!
If you want customers to buy from you – tell them who you are, where you are and how they can benefit from your product or service. We can help – leave your details below and we will get in touch
We have strong expertise in marketing consulting and know what works for small to medium businesses.  We have the advantage of providing the 'whole package' through our business consulting, marketing and sales training.  This means the marketing strategies we develop are perfectly aligned to add strength to all aspects of the business and get results.  Good marketing will bring customers to your business, but you also need a good stock of product, your staff to be aware of the promotion or pricing and fast delivery times to ensure you fulfil what you promise.  So when we develop strategies, we make sure it is successful across all aspects of the business and results in SALES.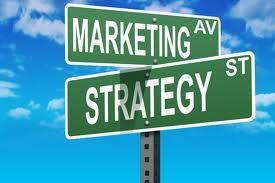 In this economy marketing is critically important to increasing sales and is essential to prioritise.  Customers are very discerning where they spend their money and have access to a lot of information to help them make product choices.  So what are you doing to 'stand out' from your competitors and why should your customers buy from you?
Our Marketing Consulting helps you to:
Generate leads
Improve brand awareness
Expand into new markets
Leverage existing client relationships
Develop marketing materials – flyers, brochures, sales letters
And establish off-line and on-line marketing strategies
Fiona Clark, Director of BreakThrough Business Solutions has been facilitater/trainer for the Marketing Mastery Seminars at the Auckland Chamber of Commerce.  She specialises in Marketing, presents throughout the year, and often to large corporates for marketing related sessions/planning.
Truly exceeded our expectations…
Fiona was recommended to me from a colleague who had attended one of her women's events. We were looking for a different "voice" to address our Franchisees at our annual conference.  Fiona's presentatio was fantastic. Rather than delivering a generic message Fiona spent a lot of time prior to the conference probing into how the business ticks and our expectations and the message we wanted delivered. Fiona not only delivered the message; she took it to another level and well and truly exceeded our expectations. We have seen significant improvement in some of our franchisees performance in a short time. HomeTech is extremely pleased with the successful conference Fiona created for us. I would recommend Fiona's services to any company that wants practicality, energy and value for money. We are extremely pleased with our investment.
Paul Nielsen – Director – HomeTech
If you are interested in learning more about using Marketing to kick start sales – contact us for a confidential discussion. Phone (021) 991 917 or email us at
info@bbsolutions.co.nz