It's time to get BreakThrough Results for your business!
Join one of our BreakThrough Business Growth Experts for a complimentary one-hour meeting to discuss your business.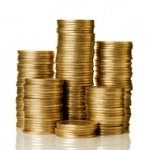 This is a fantastic opportunity for all business owners and managers to talk around their business with experts, and generate some great strategies and ideas to power up your profit and leverage your business!
You'll learn:
2 key strategies to generate new clients NOW
The important difference between a business that survives and a business that thrives
What you MUST do in the next 6 months to grow your business and your profit
A next step action plan for moving your business into the next phase of profit, growth and freedom
Simply fill in the form below and we will be in touch with you shortly to organise a time to meet.
We look forward to meeting with you, discussing your business and sharing some savvy strategies.
Here's to better business and strong results!