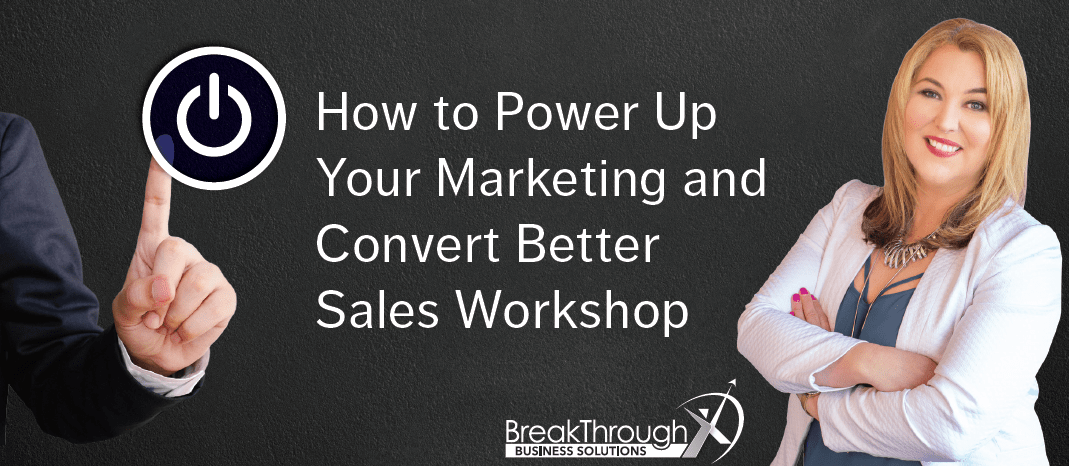 Wednesday 5th April, Hauraki Room 1, Bruce Mason Centre, Takapuna, Auckland
Join us for our first BreakThrough Business Solutions Seminar of 2017 which is all about 'How to Power Up Your Marketing and Convert BETTER Sales' –  this is one of the fastest ways to grow your business and create even more success!
So let me ask you a question:
Is this YOU?
You want to target bigger and better clients but not sure how?
You are good at what you do but don't tell others about it?
You want to work with less clients but make more money?
Your tired of working long hours and want to have a 'life' as well as a business?
You are not alone – and if you answer yes to any of those – then you will definitely benefit from joining us on April 5th!
You'll also learn:
The key strategies to target bigger and better quality clients who have money to spend and 'want' what you have
How to authentically 'talk yourself up' and market 'YOU' in a natural waythat leads to higher conversion of clients
The secret to take'control of your business' and set up systems on auto-pilot – saving you time and money
The ONE key thing you MUST do to work with less clients, but have them buying more!
And what highly successful entrepreneurs do to create a business that works without them
For more information and to secure your place, click the link below.