Many small businesses often have such a strong focus solely on online marketing, that offli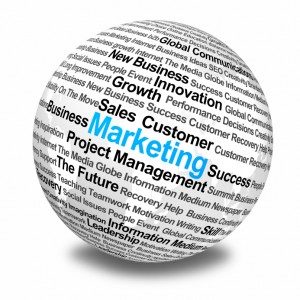 ne marketing can be forgotten. However, it is extremely important to use both online AND offline marketing to connect to your customers…
No matter what industry you are in or the size of your business, you'll need to combine the both. You may give out marketing material to potential customers, however they will often go online to find your website, and check out your LinkedIn profile. If you are only using online marketing, or if you are only using offline marketing, you are limiting to your potential customer base and reach. Remember; not all customers search online for information, just as not all customers rely solely on offline material, so maximise your business by taking advantage of both forms of marketing.
Offline Marketing Ideas:
Business Cards – these are an essential way to market your business! They provide customers with all of your necessary contact details, and are a low cost marketing tool.  It is important to make sure you clearly communicate what you do!  Sometimes having a creative name might be interesting, but you also need to state what your business provides.  Also remember to use the reverse side of the card, and include the 'benefits' for doing business with you.  Just make sure your business card looks professional and is well-made – you only have to think about those that are beautifully made and designed to realise the importance of a high-quality keepsake for a customer.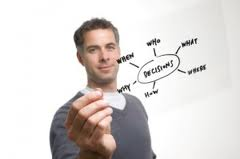 Brochures/Flyers – every business can use brochures and flyers to add to their marketing portfolio of material.  They are a great way to give your potential customers the right information about your business, and what's more, they can keep referring back to it. Brochures and flyers are your chance to tell your customers who you are and what you are about. Again, it is important to make sure that any material you are giving to your customers is of high quality – this includes the design of the material, paper quality, use of colour, print quality, and of course what is written on it.
Referral Programs – these are a great way to encourage new potential customers that are more likely to be interested in what you do. Referrals are an amazing way to generate business, and creating your own referral program for customers to pass on to interested people is a great way, is a great way to build your company.  Think about what you could offer as an incentive for becoming a customer to your business..
Online Marketing:
A website is the logical starting point for online marketing for every small business. However, the online world can be daunting, especially when it comes to managing a website and gaining the best results from it. There is so much contradictory information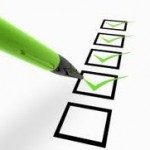 out there about what are the best ways to make the most of your website, and a lot will tell you it will cost you a few thousand dollars.
But, there are a few, simple and easy to implement website strategies you can use right away, that won't cost you the earth, and will help to better engage with your customers.
Click the link below to download our Website Checklist for small, kiwi business owners:
Website Checklist – Click Here to Download