Fiona Clark provides a straightforward guide to building, and maintaining, the best team possible for a post-pandemic workplace.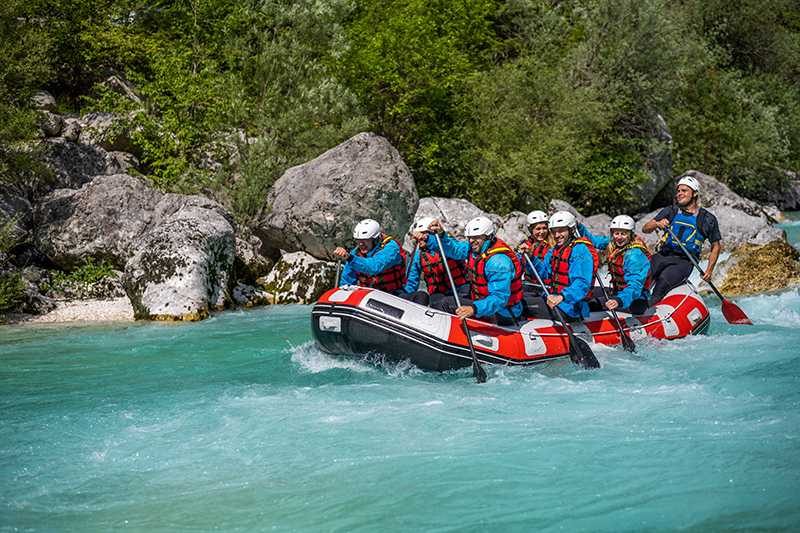 There is a saying going around that it's time to not only 'Go Through Covid, but Grow Through Covid'.
This is a great way to think about business and how to make the next 12 months count.
Whether you are in rebuild mode, in a growth phase, or flat out trying to keep up with demand – we all need one thing, and that is a good     team.
The reality is it's hard to grow a business without good people. And there are a lot more challenges now for business owners to navigate.   We've heard about the 'Great Resignation', about the difficulty of finding good staff, and employees being selective where they choose to work.
The big challenge is attracting the best people for your team when there are thousands of jobs available and a limited supply of candidates.
It could be a good time to try a fresh approach and think about it from a sales and marketing perspective.
First, think how you go about attracting new clients or customers, and the steps that might take. This is often very defined. You know what industry or target market to approach, and you have different tactics and forms of marketing. It might include online and offline marketing, promoting the key benefits. There could be multiple touchpoints, and it would be organised and planned.
The approach would also include WIIFM (What's In It For Me?) from the client viewpoint, to understand what they want, and what you are willing to do to negotiate to win the business. Then you would review what's working and what's not, and adapt your approach accordingly.
What if you approached building your team in a similar fashion?
Because you need to market your job opportunity, you need to promote your business and make clear why someone would want to come and work with you.
It's not just about what a new employee can do for you either, but what can you offer them. Why should they choose you over other companies with similar roles?
One key factor is how to get in front of them in the first instance.
So, let's talk about job ads. This is a great sales and marketing opportunity to build your team. This is not the time to be the same as every other ad online; it's time to do things differently and position your vacancy ahead of others on online platforms.
Consider using a copywriter to make your role sound fantastic and capture peoples' attention. Do some prep work first, search similar roles online and make yours sound different.
Think about it from a potential employee's point of view of WIIFM, so it is more about them. Why would they click on your job ad out of the hundreds of others available?
If you want to attract the best staff, give them a reason to click on your ad and apply.
I did some research and searched the title 'Receptionist' on a job search platform. There were 5,182 listings for roles nationwide. Why did I search a receptionist? Because they are the first point of contact and the face of your business, yet can be overlooked for the important role they have with customers.
It was in
teresting to see that most advertisements specified what skills were required, the hours of work, but very little about the business or the benefits to the applicant. Some included just one line of description, which is not likely to attract high performing individuals.
With the current labour shortage, and thousands of jobs available to candidates, it's time to stand out.
How can you attract great people?  
Think about what you're offering candidates. People will be looking for something better than what they currently have. It's not all about the money either, it's also about being valued and respected. We spend more than 40 hours per week at our place of work, and Covid has impacted workplaces and staff in multiple ways. It has led to people re-evaluating their work-life balance, and what they want from their employer. So what can you offer that is affordable and how can you add value to new staff?
Here's a selection of what companies are offering:
•    Paid day off on your birthday.
•    Contribution to gym membership (partner with a local gym).
•    Half Day Fridays.
•    Free snacks in the break room.
•    Subsidised health insurance.
•    Employee Wellness Programmes.
•    Training and Personal Development Programme.
•    Hybrid working model; flexible hours for lifestyle.
•    4-day working weeks.
•    'Bring your Pet to Work' days.
•    Fun Fitness Events – e.g. Charity Run.
•    Subsidised child-care.
•    On-site Corporate Massage.
•    Christmas Supermarket Voucher.
'Little' is 'Big'
Sometimes the 'little' things are actually 'big' things. It has been interesting to hear that staff have been leaving jobs and moving to companies that simply provide a paid day off on their birthday, or a Christmas voucher. Times are tough for many people, and it is useful to note that what is important to you as an employer, may be quite different to what your staff would value and appreciate.
It's also worthwhile to look after the team you have. Whilst the focus may be on finding new staff, remember it is your current team who have worked extra hard for your business to keep the company running through Covid.
When a person leaves an organisation, the ones left behind have to pick up the slack and extra workload. So when a new person is employed with different benefits or on a higher salary (because that's what the market is dictating) it may not contribute to a happy workplace.  Therefore, look for ways to benefit the whole team. It may mean introducing one or two new initiatives that everyone can enjoy.
One of our clients is a great example of this. Their business is in a growth phase, which means they need to grow the team in order to keep up with increased demand. It is a highly competitive industry and it's not easy to attract new staff.
They have had an internal focus first – building the current team, increasing communication, introducing fun events. Everyone has received a pay rise, the managing director has made herself more available to staff, having weekly meetings, and involving them more in the future direction of the business.
This has resulted in a stronger team, the staff introducing other people for vacancies, and more clients seeking them out as a provider of choice.
Great teams build dreams
If you are looking to hire great people to build your business, think about what you have to offer first. Why would someone choose to work with you? What profile and visibility do you have in the industry?
Change up the way you advertise job roles so you stand out from the competition.
And most importantly, find ways to value your staff, because great things in business are never done by one person, they are done by a team of people.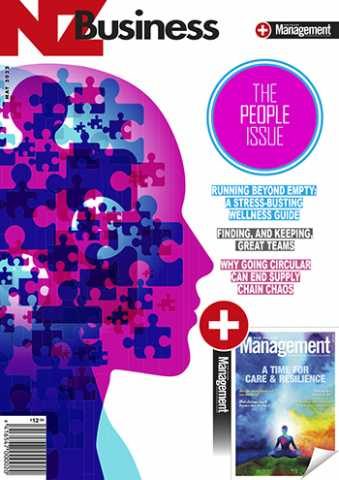 Article written by Fiona Clark and featured in "The People Issue" of NZ Business Magazine