41% of Small & Medium Businesses are Owned by Women
Running your own business is hard, really hard. It can be easy to forget why you started in the first place and, when the dream doesn't become the reality, it can leave you feeling isolated, stressed, overwhelmed, guilty and wondering if it's all worth it…
'There are so many demands on my time.
How do I juggle it all?'
'How can I grow a successful business enjoy family time – and have a life as well?'
BreakThrough Business Solutions get asked these exact questions time and again by busy women in business. That's why we've developed a program to support women and teach them the essential business skills they need to grow their businesses. Showing them how to work smarter, and have a great business and family life.
What is distinctive about the BreakThrough Women in Business Program™?
Fiona Clark genuinely understands the challenges and conflicts that are part of a demanding professional life and a busy family life. She has helped more that 125 SMEs, developing clever, straightforward strategies to keep the marketing pipeline full, confidently increase sales (without being pushy) and create new systems to help business women achieve that crucial balance between a successful business and a fulfilling home life.
Are you READY for the BreakThrough Women in Business Program™?
Are you a woman running your own business who seriously wants to gain real momentum and growth?

Are all the things you "should" be doing making you feel overwhelmed, and keeping you from focusing your efforts?

Are you unsatisfied with the salary you're paying yourself, despite working long hours every week?

Are you struggling to find the time to get everything done, making you more frustrated and overwhelmed?

Would you like having just one person to confide in, a person who can be "your rock" and help lift you up to where you want to be?
If so, you could be READY!
Ready to channel your time and energy to get real results

Ready to find smarter ways of working and make the "right changes" for your business

Ready to raise your profile and get your business known

ready to stop feeling guilty about balancing your time at work and at home

Ready to create your own version of success!
How does the BreakThrough Women in Business Program™ Work?
We have three great options available for busy business women. So no matter what your goals, the size of your business, how long you've been in business or where you are in New Zealand, we will guide you on your personalised path to success over a period of at least 3 months and beyond.
Conventional business mentoring can cost up to $2,500 for one meeting per month. We're pleased to have priced our programs extremely competitively, so no matter where you are in business, we have the right option for you.
These exclusive Programs guarantee high levels of expertise and commitment to you, so participant numbers are strictly limited.
Ready to Get Results?
The techniques and secrets that Fiona Clark will share with you are specifically designed to be as effective for start-ups as for established companies so, if you think you're ready to take your business to whole new level of success, email or phone Fiona today!
Request your FREE information pack now!

Reignite Your Enthusiasm Raise Up Your Business Reclaim Your Life
Fiona and her team are just a phone call away, so seize this opportunity! It could be the start of a whole new future for you, your family and your business.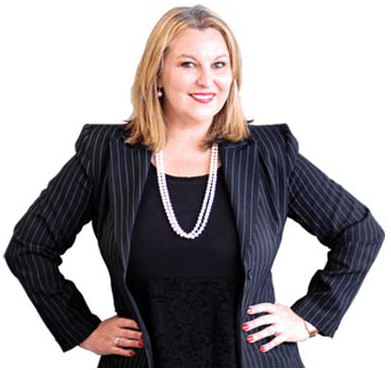 "My goal is to show you how to build your business and design your life. I'll teach you proven growth strategies, and provide the support you need to take your business to where you want it to be".
What will the BreakThrough Women in Business Program™ give YOU?
If you're prepared to commit to this Program, you will reap the rewards of :
Feeling confident as a woman entrepreneur – a boost in certainty self assuredness and determination.
Growing your business – with low-cost, proven sales & marketing techniques.
Personalised goals and clarity – a step-by-step marketing strategy, designed especially for you, incorporating your key goals and success achievements
Dramatically increased sales and clients – including how to close a sale without being "pushy"
Working smarter, not longer hours – making the best use of your time.
Holding yourself accountable to push yourself further than you thought possible.
Rediscovering your passion – building a business you truly love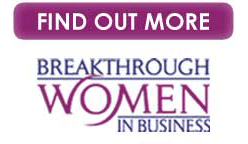 75% INCREASE IN TURNOVER…
I have been working with Fiona for just over a year and she has helped me build a 75% increase in turnover. I have come across many business advisors and coaches but no one comes close to the strategies, approach and results she helps you achieve.
Pauline Stockhausen, Director, Social Soup NZ
OUR BANK MANAGER WANTED TO KNOW HOW WE GOT THESE RESULTS!!
In the past couple of years, we have had changes in ACC funding which affected our business and resulted in a large decline in turnover. We needed to change the way we did things and look at our business differently. We got Fiona on board and started developing new ideas and growth strategies. We have a number of staff and needed to work on establishing a more sales, rather than a service mindset. Our turnover increased to the point our Bank Manager noticed the results and wanted to know how we were increasing business! And Fiona has also given us a new skill set we didn't have before, which adds strength to our business.
Jo Kitchen, Northcross Physiotherapy & Rehabilitation