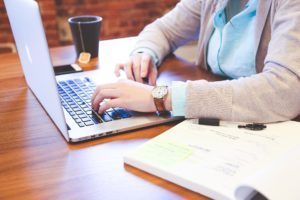 The right marketing strategy and implementation is crucial to achieving your business goals. But, as the business owner, you shouldn't be stuck doing all these things on your own! This is something that you've surely come to figure out on your own, but here are 5 reasons that will push you into making that decision.
When you have your own business, you can't help but do a little bit of everything. You're not just the owner and face of the business, you are also a salesperson, customer service representative, accountant, administrative clerk, marketing specialist and a lot more. And it's not because you need to be doing all these things, but more because you think that this is what you should be doing.
You certainly didn't expect that having a business would be this stressful. But the reality is that it shouldn't be. You pursued a life of entrepreneurship not just because of financial freedom or to have a legacy to leave to your family. You started out with a dream and the passion to pursue it. Sadly, that same passion that drove you to start your own business is diminishing because you are physically, mentally, and emotionally getting burnt out.
Remember that you have a choice
You can choose to continue trying to juggle everything in your business until you're too exhausted to function – or you can decide to do things smarter so you can reap the benefits of having your own business.
While there's a lot of things that you can outsource in your business operations, we'll start with the one thing that you should slowly let go of – MARKETING.
Don't worry, we know that it's hard to let go of certain things when it comes to your business. It IS after all your dream. This is precisely why we have come up with this list of 5 reasons why you should outsource your marketing.
1 – Your business needs you at your best
Your business needs experts. You need to have a team who have extensive skills and knowledge in different areas so that your business will function like a well-oiled machine. And this team of experts includes YOU.
Think of your strengths. Think of the areas where people come to you for advice because they know that YOU know exactly what to do in that situation.
If you are good at sales, then, your business needs YOU to be out there prospecting and speaking to potential clients to make those pitches and bring in new sales. YOU are your best sales and marketing person – and you know your business best. So focus on doing Money Making Activity that brings in clients, sales and increases cash flow.
2 – It's more expensive to hire an amateur
Most business owners think of the immediate cost when it comes to outsourcing. They struggle to do things themselves because they don't have the budget to hire an extra person to do certain things for their business – even if these areas are vital for operations.
Hiring a marketing expert to handle your campaigns and strategies may be an additional cost, but it will be well worth it if you are getting a good marketing return on investment (ROI). And we're not just talking about the actual cost of outsourcing (or the money involved). You also need to quantify your time and effort, and the cost of your time – think of hiring expertise more as an investment in your business.
If you want to outsource your marketing, you don't even need to hire someone full time. You can go to Upwork, Freelancer.com, and even LinkedIn to find a Marketing Specialist who you can work with remotely. This will cost less than hiring a full-time employee and also help you save on your daily office expenses or overhead cost.
3 – You Need to Grow Your Business Further
If you are focusing too much on your daily operations, then, who is focusing on your business strategy? As the business owner, you need to make sure that your business is earning a profit and growing at a sustainable rate.
Just think about those goals that you had when you initially started your business? We're sure that they were quite big and grand – and they still should be. There's nothing keeping you from achieving those goals and dreams. All you need to do is start delegating certain areas of your business that will help you free up your time to re-focus on those goals again.
By outsourcing your marketing to a real marketing expert, you can focus on the overall business strategy and not just a part of it.
4 – Marketing Return on Investment
Hiring a Marketing Specialist will help you get a good marketing return on investment. We're not just talking about increasing brand awareness or engagement on Facebook, Twitter, LinkedIn, and the different social networks. We're talking about actual conversions from your marketing efforts.
A good marketing specialist will be able to create a clear strategy that ties up all your marketing efforts – blogs, social media, search engine optimization, ads and more – to your business goals. And a good marketing strategy isn't something that you just whip up from a number of tips that you get on the internet. An experienced marketing specialist will not only have a good handle on the different marketing tools that are appropriate for your business, they will also be bringing with them skills and insights which they have gained through years of experience.
5 – You need time to start really living life
If you had come from an office or corporate setting prior to starting your own business, then, you'll probably remember the dreaded nose to tail traffic and daily office grind that employees have to deal with. In fact, that may even be the reason why you chose to start your own business.
Sadly, your situation now is no different from that of a regular employee. In fact, you may even be experiencing more stress and pressure, because after all, this is YOUR business.
While it is understandable that your business is your life, it does not have to revolve solely around the 4 walls of your office. You need to start living and enjoying your life. After all, that IS one of the major benefits of having your own business. And you are already so close to achieving it if you start delegating your work – starting with marketing.
Work Smarter NOT Harder
As a business owner, you should be thinking strategically to manage your business and achieve your goals within a given time. You need to work smarter by creating SMART goals (Specific, Measurable, Attainable, Relevant and Time-Based) and you also need to be very conscious about where you invest your time.
You don't need to try to do everything yourself. Remember to build a strong TEAM around you, so you can get on with growing your company, and enjoying life at the same time.